Meet our Amazing Team
David W. Johnston - Result Official
<![if !vml]>
<![endif]>David is a results official for the National Ice Skating Association of Great Britain. He worked with Margarita Sweeney-Baird to configure the results software specifically for Inclusive Skating, supporting the events in Dumfries in 2012 and 2013.
Flikk Flakk Event
<![if !vml]>
<![endif]>FlikkFlakk is an Event Management Company led by a happy and imaginative team in Iceland who seek to create lovely memories and enjoable moments all year around. Collecting and sharing bunch of ideas, FlikkFlakk can be followed on Pinterest,Twitter and Facebook as well. Motto: There is no life without laughter and cupcakes!
Guðbjört Erlendsdóttir - Head Coordinator for Judging Panel
<![if !vml]>
<![endif]>
Helga Olsen- Event Director
<![if !vml]>
<![endif]>Helga Olsen has coached all Icelandic Special Olympics competitors in figure skating since Iceland first took part in 2005. She is currently the Special Olympics Sport Director for figure skating in Iceland as well as being the Head Coach of Ösp - Figure Skating department. She will be one of the two people monitoring entry and info.
Hildur Arnar - Web Manager
<![if !vml]>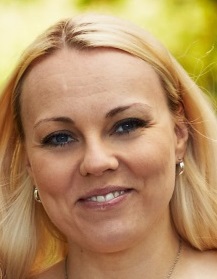 <![endif]> As a parent of two girls skating with Ospin Sports Club. Hildur has worked with fundraising efforts for the club. She will be responsible for updating the website as well as Twitter and Facebook.
Inclusive Skating Organization
<![if !vml]>
<![endif]>Inclusive Skating started as a working group with a wide range of skills that came together for a common purpose: to develop ice skating for skaters with a disability or an impairment and obtain recognition through the ISU for ice skating to become a paralympic sport. Inclusive Skating is now a charity and supporters are establishing clubs and projects across the world.
Íþróttafélagið Ösp – Osp Sportsclub
<![if !vml]>
<![endif]>Osp Sports Club was founded in 1980 of parents and teachers of Öskjuhlíða-school with support from The Icelandic Sports Association for the Disabled . The sports club goal is to offer athletic practises in various sports where each individual can approach the task where their strengths and weaknesses are taken in to account. With the end goal being overall health and enjoyment of the participant.

Today Ospin has over 170 people practising with it in eight different sports.
Íþróttasamband Fatlaðra - The Icelandic Sports Association for the Disabled
<![if !vml]>
<![endif]>The Icelandic Sports Association for the Disabled is the umbrella association for all sport clubs that have the physically disabled, mentally disabled, blind or visually impaired, and deaf or hearing impaired training with them. Today there are 24 sports cubs in Iceland which are included in the association and around 900 participants.
John Kauffman - Event Director
<![if !vml]>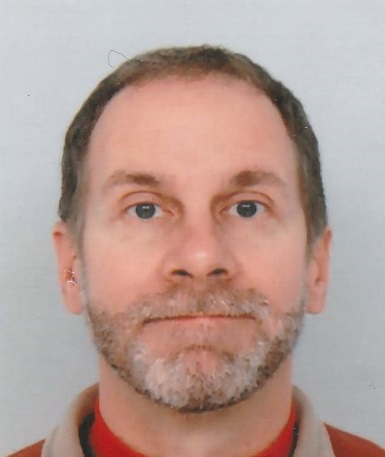 <![endif]>John Kauffman has been a coach with Special Olympics for over 14 years. He has also coached at two World Games and been Head Coach for one.
Margarita Sweeney-Baird - Referee
<![if !vml]>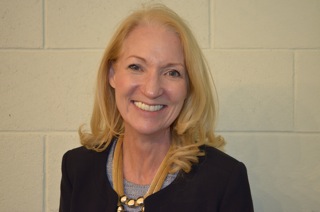 <![endif]>Margarita is the founder and driving force behind this project. A former Scottish ladies champion and skating coach in the UK, she has taken a year-long sabbatical from her distinguished legal career to mastermind this project. She has undertaken to build an international team of experts to develop the ideas and deliver a full and detailed plan to the ISU. Once approved, the ISU, as the International Governing Body for ice skating and recognized by the IOC, will then apply to the IPC.
Mary Blatchford - Head of Classification
<![if !vml]>
<![endif]>Mary is a Consultant Occupational Physician. She skates competetively at Bronze level. She bumped into Margarita by accident and they found that they had a shared interest in skating and disability. Mary has led the medical team in developing the medical classification system.
National Paralympic Committee Iceland
<![if !vml]>
<![endif]>

Iceland is a part of The European Paralympic Committee which is an international non for profit organisation which serves a membership of 48 National Paralympic Committees.
Oliver Blatchford - Classification Officer
<![if !vml]>
<![endif]>Oliver is a doctor specialising in Public Health Medicine. He took up ice skating to keep in company with his family and has continued to enjoy skating. He helped his wife to develop the skating classification system.
Skautasamband Íslands – The Icelandic Skating Association
<![if !vml]>
<![endif]>Skautasamband Islands (ISS) was founded in 1995 and was initially divided into two department. Iceskating League and Hockey League. Later Ice Dancing was added under the Ice skating division. In the association are today over 700 practitioners.
In 2002 ISS received a full membership to the International Skating Union (ISU).
Special Olympics Iceland
<![if !vml]>
<![endif]> The Icelandic Sports Association for the Disabled became a participant in the Special Olympics project in 1989 and has since then been the representative for the Icelandic branch of the organization. Special Olympics activities are operated by independent organizations in most countries, and in fact its one of the conditions for it. Iceland applied for a waiver to be able to coordinate the activities of disabled sports in Iceland and it was approved by SOI.
Since 2005 Iceland has participated in 3 Special Olympic Winter Games in Ice Skating in addition to 2 International Competition.
Unnur María Sólmund

s

dóttir – Event Manager
<![if !vml]>
<![endif]> Unnur María is the owner of FlikkFlakkEvent Management Company and responsible for tying all the tournament knots together. She is learning Multimedia Design as well and using her newfound hobby to create our participation passes, leaflets and other printed material.